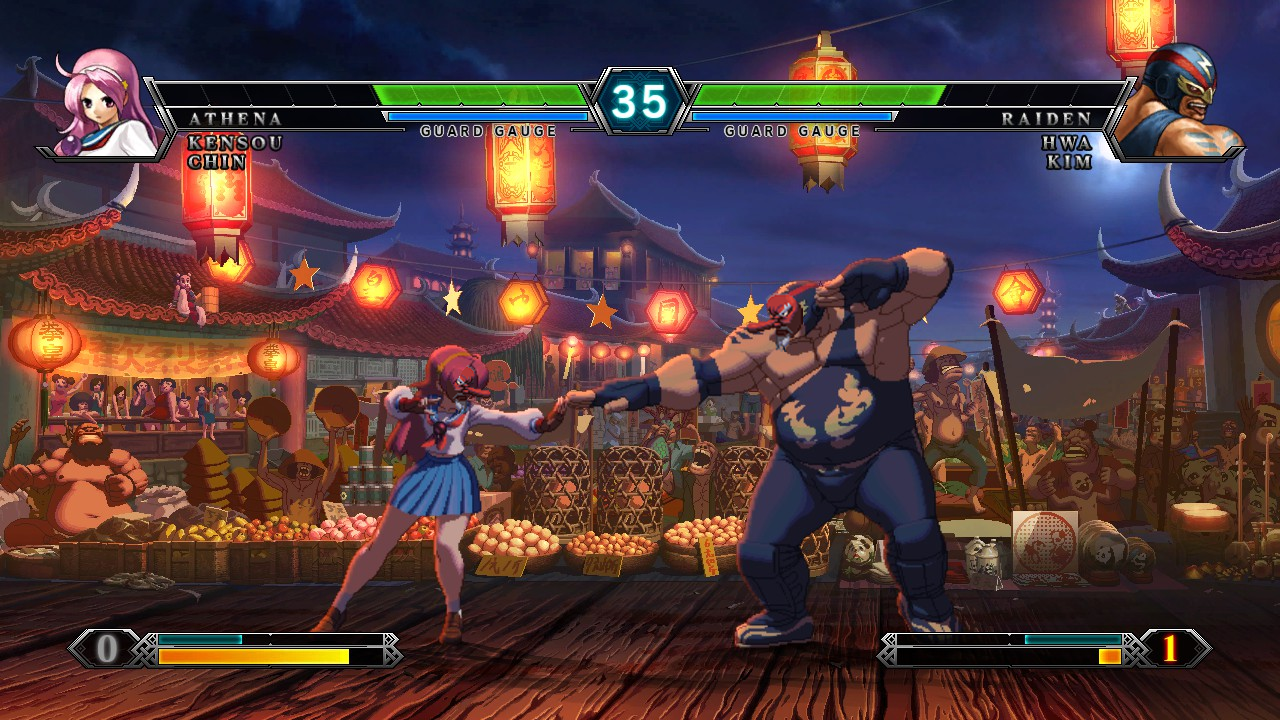 New #KOFXIII DLC!!!!!
You may have heard there was meant to be a special announcement from SNKP on the #IGT2014 stream.  Unfortunately, due to forces beyond their control, that annoucement has been delayed.
As compensation, SNKP will be offering this one time only FREE DLC to KOF XIII players on STEAM.   Due to Sony and Microsoft pricing, this DLC will not be available on Xbox or PS3.
This will not give your character any special powers, it is simply a cosmetic feature to enhance your playing experience.  It is the holy grail of DLC costumes: the Karate Mask. And it's only available TODAY.
Lead programmer Sho Kirishima said "We heard that players wanted to have three of Mr Karate on their team but we wanted to promote more fun play so we hope you will enjoy using your top tier characters with top tier fashion accessories instead"!  Now teams of Kim and Flame Iori can join the demonic Sakazaki fun and overpowered destruction-  without any extra cost!
GET YOUR FREE KARATE DLC!
For a limited time only (till mid day local time in Japan), log in to your steam account and type in the following code to access your DLC.
4010-ORBD-AMUR
If it doesn't work, it has expired due to time differences, with apologies.