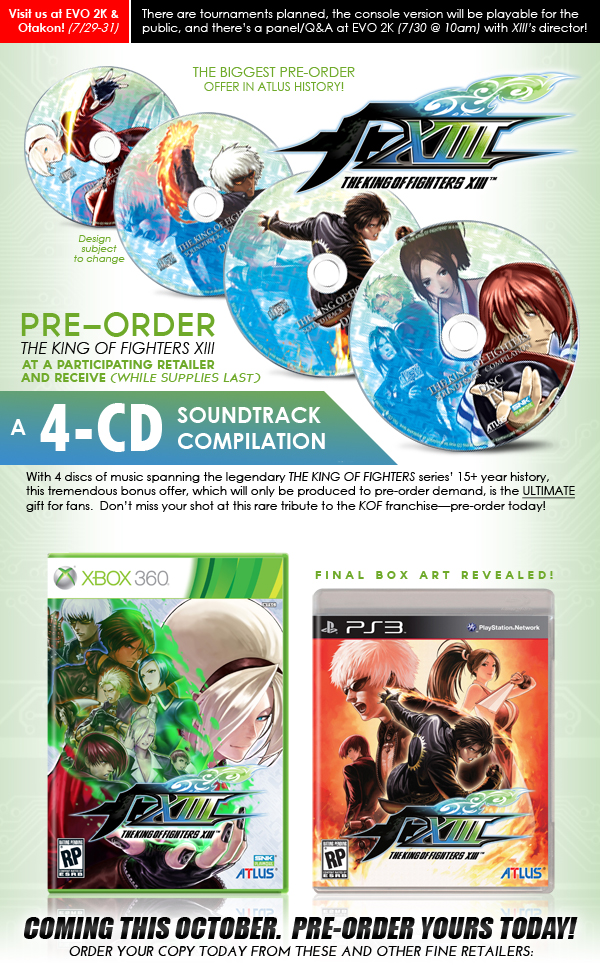 US: KOF XIII Pre Order Bonus + Dreamcancel Interview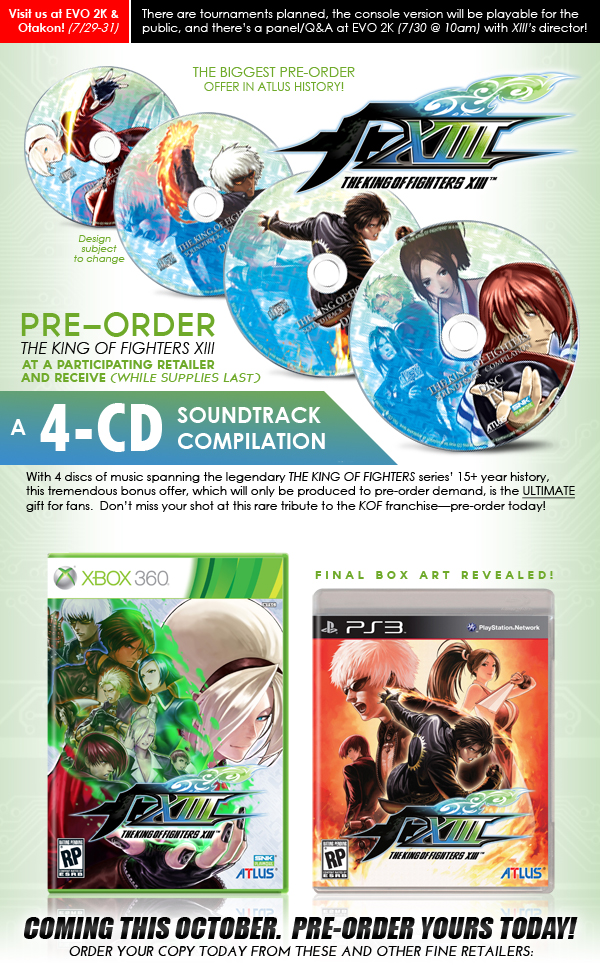 Atlus is now tempting you to pre-order with this special 4 cd set of soundtracks – their biggest pre-order bonus in history!  Our American friends should do so right now!
Dreamcancel have an interview with Atlus and SNKP, check it out here!