[row][column width="1/2″]
New Update for MSD!!!!
Aug 20 Release Date for Android, IOS soon after!
1) "Midsummer Horror Night" Special Event
?New Event Exclusive Area occupied by zombies!
?Shoot down all the zombies, and free all the POWs of this area to be rewarded with excusive Units!
?The exclusive Units of this special event are: "Zombie Eri", "Zombie Fio", "Zombie Tarma", and "Tar Man (Red)"!
2) New Units
3) New Special Missions
[/column][column width="1/2″]
[/column][/row]
Ratio Tournaments in Santiago and Paris
For Santiago contact Tortita
For Paris, go to Arcade Street – they will be using the Scots Ratio Chart
There will be at least one xbox available.
KBR posted this ratio from Korean KOF SE Community: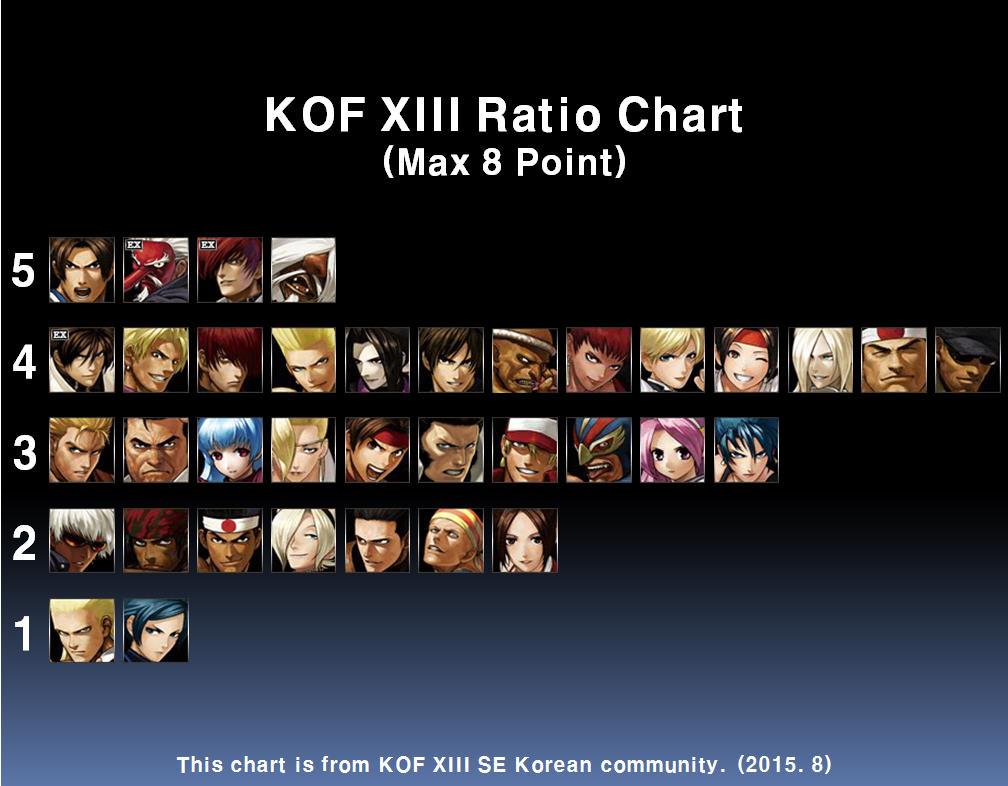 What do you think?
Stream continues
After a really bad technical failure at a session, I gave the lappy a checkup and it's back to running smoothly.  Here are some online matches as we train with EX Kyo and fail miserably with Chin.  Bit drunk at the start, sorry.