How can we make a point? What expressions can support our arguments? How do you convince someone?
Signposting each item
Exploring
Supporting
Analysing
Giving Explanations
Focusing
Presenting solutions with "what"
Repeating
1. Signposting more clearly
We know about signposting but you can also do this within the point.
Start
Beginning / to begin with (x point), let me explain…
Let me start by outlining the advantages of…
Let's / let me / I will / we will begin with…
The end
That brings / takes us to the end of this point
To sum up / summarise ….
That summarises the point about x
This proves
Right, that's all I wanted to say about…
OK, I think that covers everything on…
I think that deals with…
To end this point,
To finish before we move on to …
To close this point
Moving
Now that's done, let's move to
moving on
let's move on to
continuing on
This brings / takes / leads me to my next point, which is…
I'd now like to move to the next point which is….
Let's move to…
Moving on, let's ….
The x point is…
(Now) let's now look at…
Now I want to turn to…
This brings me to the third and final point which is…
2. Exploring a list of points
In relation with/ to item 2, I should tell you that…
Regarding the new appointment of…
Concerning the proposal, we have an update…
With respect to item 5, we have a slight modification…
3. Supporting a statement
Should we believe everything you say? How can we make people believe something we say?
Data shows that X is … which leads us to conclude that "statement XX" is true / accurate.
Data proves that…
X is evidenced by the (study/ data/ etc) .
We can see that X is better (etc) due to the data described here (pointing at slideshow).
Did you know that…?
According to a recent study…
I read (in x source) that…
Statistics show that…
Believe me…
use examples/case studies
For example
For instance
As an example
As we can see from what happened with…
Mini test 
Delete as necessary
Data shows/demonstrates/reveals that X is …
The evidence is clear that X is more better/efficient/upper than the competition.
4. Analysing
Is the image clear enough? Is the message clear enough? Prepare your audience for an explanation.
Let's look at this more closely.
What does this mean exactly?
In other words…
5. Giving Explanations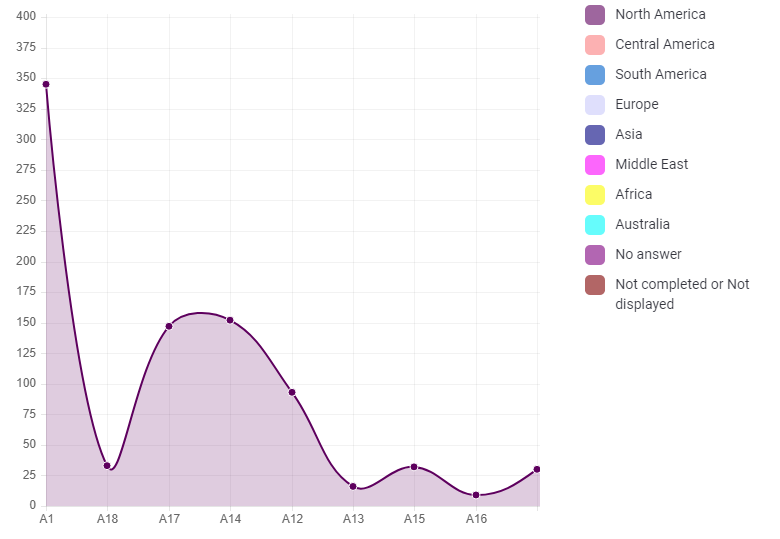 What happened to the sales? Why? How do you explain this?
The cause
This happened because…
This was a result of…
So…/therefore…
The result
You can also use this to predict the future
This will result in…
This will lead to…
Consequently…/As a result…
6. Focusing
When explaining, you can double down
I'd like to emphasise…
I'd like to stress…
I should reiterate/repeat…
It is critical/essential to understand…
7. Presenting solutions with "what"
What we can't do is…
What I'd like to do is…
What is really important is…
8. Repeating twice
This is a very, very difficult problem.
We thought for a long, long time about this.
We need to do something and we need to do it now.
What effect does this have?
Mini test
Using repeating, give your opinion of the last movie you saw.
Using "what", explain what you would like to do to  improve your skills
Explain what happened as a consequence of decision.